Securities Token Offering to Displace Initial Token Offering Fad; BOX in JV with digital broker-dealer tZero to Create Securities Token Exchange platform
(Redistributed with permission; story from Traders Magazine)-Well, Matilda, the Boston Options Exchange (BOX) is plotting to create the first regulated exchange to list and traffic in securities tokens as a means to legitimatize crypto-centric assets via a just-announced joint venture with Patrick Byrne's digital-themed broker-dealer tZero. For those who haven't gotten the memo, Securities Token Offerings aka STOs are the next generation approach to the now de-fangled initial coin offering (ICO) construct–which have been lambasted by securities regulators in nearly every corner of the globe.
Now that crypto cool kids are finally getting the memo: "These are Securities!" ,  the proposed first fully regulated Securities Token Exchange is coming to the US-via the Boston Options Exchange.
tZERO, the digital-themed broker-dealer created by Patrick Byrne and BOX Digital Markets LLC (BOX Digital)-a subsidiary of Boston Options Exchange, announced it has formed a joint venture to launch the industry's first regulated security token exchange.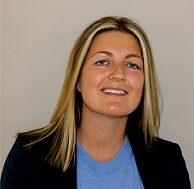 On May 18, 2018, the two companies entered into a letter of intent to form an exchange to list and publicly trade security tokens for companies that issue, or convert existing stock to, security tokens. The proposed joint venture would be equally owned by tZERO and BOX Digital, with each having equal representation on the Board of Directors, together with one mutually agreed upon independent director. Lisa Fall, who currently serves as CEO of BOX Digital and as president of BOX Options Exchange LLC, would be the CEO of the joint venture.
"tZERO has proven to be a pioneer in the development and practical use of blockchain technologies for capital markets for a number of years," said Ms. Fall. "tZERO's track record and accomplishments in this innovative area, coupled with BOX's expertise in operating a highly efficient and transparent equity options marketplace, made partnering together an easy decision and we look forward to building a world-class platform for listing and trading security tokens."
tZERO plans to contribute cash and license tZERO's blockchain technology for operation of the security token market. BOX Digital will contribute expertise and personnel toward obtaining regulatory approval and operation of the security token market. Approval of the U.S. Securities and Exchange Commission will be sought following execution of definitive documentation. Creation of the joint venture is subject to definitive documentation and customary conditions.
"Our partnership with BOX Digital Markets is a significant milestone that will create the first SEC-regulated exchange designed to efficiently trade crypto securities. Lisa Fall's leadership, reputation and deep experience in the regulated securities exchange industry will be a major asset in achieving this objective," said Saum Noursalehi, newly appointed CEO of tZERO. "Together, we will continue to work with the SEC as we develop a first-of-its-kind platform that will integrate blockchain capital markets into the current U.S. National Market System."
"Now that pragmatic securities industry thought-leaders have figured out how to package crypto assets within the construct of a security so as to conform to the US regulatory regime, nobody can dispute the fact the genie is out of the bottle .  "Securities Token Offerings ("STOs") is a much more palatable approach, making way for a new mantra, "ICOs are dead, long live STOs", until of course, another shoe drops."
If you've got a hot insider tip, a bright idea, or if you'd like to get visibility for your brand through MarketsMuse via subliminal content marketing, advertorial, blatant shout-out, spotlight article, news release etc., please reach out to our Senior Editor via cmo@marketsmuse.com.
For the full story from John D'Antona Jr. of Traders Magazine, click here
Boston Options Exchange to Launch Securities Token Mart